Drain Unblocking
We'll unblock your drains with our top of the line water jet machine.
If you are reading this, you must be dealing with a blocked drain. There are many methods to fix a blocked drain, of those methods using a water jet machine is one of the most effective techniques. Our system can deliver proven results promptly with the least disruption.
If your home or business is anywhere in Auckland or the surrounding districts, contact our team at Northside Drainage on 0508 667 847 to unblock the affected drain. We can deliver fast and hassle free results to you.
Why should you use our water jet machine?
Water jet machines, which are also known as sewer jet machines or hydro jet machines are capable of releasing a high pressure flow of water. The pressure of water released by a water jet machine can clear out different types of blockages found inside your drainage; allowing us to easily get rid of obstructions.
Using a hydro jet machine to clear blocked drains is a simple, safe and an efficient technique. The benefits offered by our system make it the go-to solution of experts around the world.
When you contract our services we'll inspect the problem using our CCTV camera. Our inspection will locate the blockage and we will use our water jet machine to clear your drain. We will make it a priority to be at your location as soon as we're able and be fully equipped to deliver the service you require when we're there.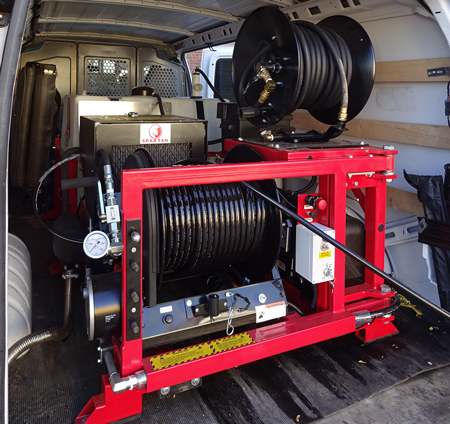 Why should you contact us?
We will promptly minimise the headaches created by a blocked drain. You can contact Northside Drainage and our expert unblockers will help you clear your drain with our industry standard water jet machine system. You will be impressed with the quick service that we can offer to you, while keeping the cost to you affordable. We are experts in offering this service and our aim is to ensure 100% customer satisfaction at all times.
Nigel and his crew are always prompt to quote, prompt to come to site when needed, do a great job, clean up well and generally make everyone happy.

- Garry McNaught - McNaught Construction Ltd

    
We provide a broad range of services that you can view on our Services page. We are happy to take your calls during working hours and will gladly discuss your project and what it may involve. Feel free to complete the form on our Contact page or call our Free Phone: 0508 667 847 (0508 Northside).