CCTV Drain Inspection Services
Are you looking for expert assistance to clear a blocked drain? Northside Drainage are here to help with the drainage inspection and drain unblocking services that we offer.
Our team has the expertise to deliver hassle free drain unblocking services for residential and commercial locations on the North Shore and the greater Auckland region. We will come to your place, do the CCTV inspection and clear the clog immediately.
How do we perform CCTV drain inspections?
When you employ our services to repair your blockage, it's worthwhile you also know how we carry out our services. In order to deliver a quality service, we utilise the latest technology. In fact, we have invested in one of the most advanced CCTV drain cameras available in the market. The system includes locators, which allows us to identify and advise you of the exact location of the blockage.
The CCTV footage provided by our camera is very clear and always reliable. As part of every job we provide you with a copy of footage captured by the camera. This will include a detailed report about the descriptions of issues that we discovered as well. This ensures transparency of the services that we deliver.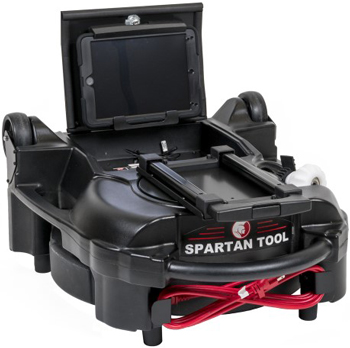 Why should you contact us?
Anyone that requires drain inspections should think about contacting us. We are experts in conducting inspections and clearing blockages.
You will receive prompt service from us. As a result, you can be sure that the hassle and frustration that you have to go through when dealing with a blocked drain pipe is minimised.
Our expert team is highly trained and they have a clear understanding on how to deliver a quality service to you. They will not cause any damage to your property while clearing your blockage and restore the site to the best of our ability.
Go ahead and contact us now! We'll be happy to help you clearing blocked drains and sorting all other issues linked with it. We know that dealing with a problem in your plumbing system can be painful. Hence, we will try our best to deliver the quickest possible service to you.
We would have no hesitation in recommending Northside Drainage for any upcoming work that you may be considering them for.

- Scott Cassidy - Cassidy & Co Limited

    
We provide a broad range of services that you can view on our Services page. We are happy to take your calls during working hours and will gladly discuss your project and what it may involve. Feel free to complete the form on our Contact page or call our Free Phone: 0508 667 847 (0508 Northside).